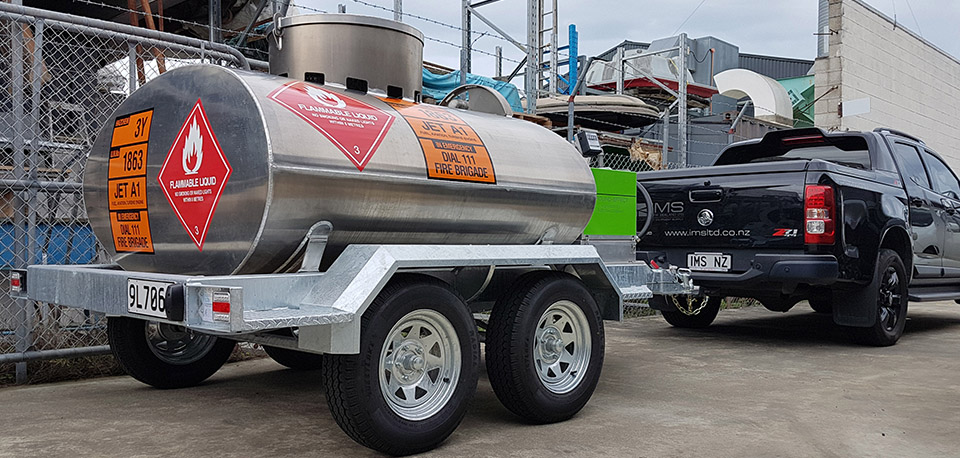 Ground-Effect Fuel Trailers by IMS are certified tanker units for remote delivery of Jet A1 or AV gas. They have a capacity of 1875L and an on-board diesel-powered Viton seal pump.
Fully-Equipped Fuel Trailers

The delivery system in these trailers incorporates a full filtration system, flow metering unit and an auto retracting reel with bowser nozzle. It also has a bonding reel for protection against static build up.
Ease-of-Use & Built-In Functionalities

Ground Effect Fuel Trailers have been developed with ease of use and functionality built in, with additional baffling to avoid surging in any direction at any volume of fuel in the tank. They also ensure fast delivery of fuel, ease of filling, and comfortable and safe towing with increased visibility for the vehicle driver of the tow vehicle.