––––
IMS manufactures the Cloudburst range of Fire Buckets with unique features not found in other fire buckets available on the market.
Here are the key features of IMS Cloudburst Fire Buckets:
>  Compact design when stowed and handled
>  Multi-drop capable
>  Monsoon series only multi drop capable
>  Optional enclosed foam dosing system
>  Fast valve actuation speed
>  Variation in spread pattern
>  Pneumatic or electric valve operation
>  Very tough and durable construction
>  Filling and discharge speed
>  The pilot can vary the volume of each load
>  Enclosed foam dosing system
>  Comes complete with carry bag
The Cloudburst Fire Bucket is manufactured from corrosion-resistant materials designed to withstand high levels of abrasion. This means each bucket can be filled from the various water sources used to fight fires. It can be dip-filled from fresh water, salt water, and even chlorinated swimming pools.
Tough & Durable Fire Buckets

The Cloudburst Fire Bucket is made of tough and durable urethane, an industry recognised super material that's tough and flexible. It's strong, load bearing, and impact resistant, while also able to withstand high operating temperatures. The same material we use to manufacture the Cloudburst Fire Bucket is used by the US Navy and Coastguard because it is non-marking, has good UV stabilisation and strongly resists the growth of algae and fungus.
Self-Contained Foam Injection
The Cloudburst Fire Bucket incorporates a self-contained foam injection system activated by a simple push button. A pump delivers a foaming agent for a timed period, with time determined by the pilot or crew. When they're ready to dispense foam they'll press the button to commence the time operation of the pump. The bucket's fast valve actuation allows the pilot or crewman to have precise control of the load release.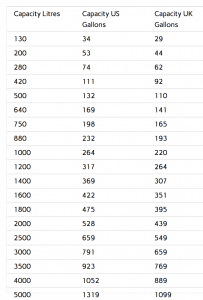 Water Capacity & Timing Control

Control over the water capacity and timing of the release is important and very necessary when fighting fires from the air. The pilot may need to carry less water due to fuel load or weather conditions. It's also important the release is fast for safety and efficiency.
There is also the option to choose the single drop pattern version, which has become a popular choice. This creates a straight column of water every time and can be varied by the height and speed during the release.
Multi-Drop Efficient Use of Airtime

The Cloudburst Fire Bucket 'Monsoon Series' gives the aerial fire fighter a more efficient use of their airtime by using 'multi-drop'. This means the pilot or crew have total and precise control of their payload – whether the fire is isolated or scattered.
And what's more, Cloudburst Fire Buckets can be flown fast when empty. This means a quicker turn around and happier clients.
Cloudburst Fire Buckets are available in a range of capacities to suit various needs. Custom sizes are also available.